Designs Unlimited: Power Washing Services Offered in Westchester, Fairfield & Surrounding Areas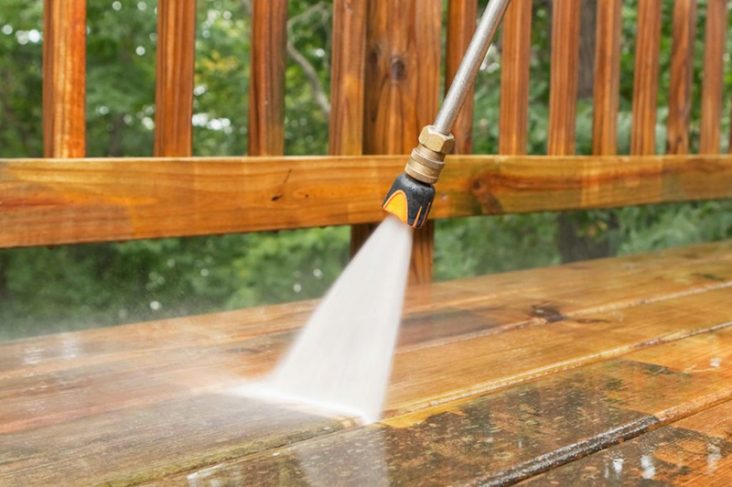 Spring is a great time to consider the condition of the exterior surfaces of your home and property after a long winter. Before getting ready to enjoy the warmer weather, longer days, and maximized outdoor time, consider a thorough hardscape cleaning with a spring power washing by the pros at Designs Unlimited Painting & Carpentry. Experts in design and construction, Designs Unlimited know the importance of maintenance in keeping exterior surfaces in good condition and looking great.
Power Washing
North-facing walls can grow mildew that can discolor siding or masonry, salt and chemicals can stain walkways and driveways, and patio pavers or masonry can become dirty and dingy over the winter. Power washing is a cleaning method that uses water under pressure to safely and effectively remove dirt, mildew, tree sap, and other substances from surfaces and makes them look like new once again. A powerful jet of water scrubs away dirt and grime while leaving the original surface clean and intact. The offending material simply washes away.
Surfaces and Hardscapes
The longevity and beauty of a home's siding and hardscapes depends on the care and attention they receive to stay looking beautiful longer. A thorough spring power washing after a winter season of neglect is like preparing your property for its seasonal debut. Clean siding, barefoot-ready patios, and pavers free of slippery mildew means less time fretting over an unprepared outdoor entertaining area or scrambling at the last minute for a solution to the problem. A scrub with soap and water is never a wasted endeavor, but it may not be the thorough and restorative clean that a power washing from Designs Unlimited can bring to a home.
Dirt and Mildew
Debris that builds up on exterior hardscape surfaces like a home's siding or patio pavers is not just unsightly, but it can contribute to the decay of the material it is stuck to. Dirt and mildew on siding and hardscapes are the perfect foundations for more dirt and mildew. These substances can hold water and moisture and contribute to rot and decay. Power washing removes the accumulation of these materials and makes the adherence of more dirt and mildew less likely and restoring the original look of the materials. Surfaces feel smooth, clean, and natural, ready for swimming, running, playing, and enjoying.
Designs Unlimited is a full-service painting and carpentry company with a wide range of experience in servicing customers in Westchester and Putnam Counties. Their goal is to not only to help you improve and restore your home, but to make the process easy and enjoyable. If you are considering a spring spring power washing job to clean and beautify your hardscapes, or if you are looking to enhance or replace existing structures, let the experts as Designs Unlimited be your partner in making your goals a reality.  Call Designs Unlimited in Westchester at: (914) 276-0439 or in Greenwich at: (203) 869-9595