Deck Construction for Your Home in Bedford, NY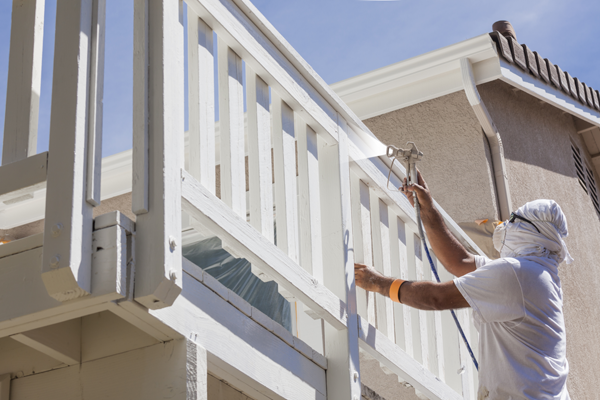 Look no further than the Designs Unlimited team for deck construction for your Bedford NY home! The integrity of a deck's construction is key to its safety and usability. The Designs Unlimited team is made up of designers and carpenters who put their experience together to construct decks of superior design, construction, and functionality. Backed by years of field experience, Designs Unlimited bridges the gap between splendid design and practical application. To find out how we can help transform your outdoor space in Westchester NY, Get a free estimate on your next deck construction or refinishing project.
A deck is more than a fixture in your head; it's an extension of your indoor living space that welcomes you into the outdoors with comfort and security. Just as we do spring cleaning and fall nesting, our decks need some help to stay sturdy and attractive throughout the winter months. A sweep here and there to keep it free of leaves or snow is a start. Beyond that, consider having your deck refinished, repaired or replaced by the deck experts at Design Unlimited. Existing decks can be easily be restored to new life with detail carpentry and replacement finishes.
Deck Construction and Maintenance in Bedford NY
To enjoy your deck all summer, devote a nice afternoon to spend some time getting to know your deck. Evaluate the deck areas that you can see readily and analyze the support structures and under-surfaces of your deck to identify any areas that need special attention. Use a hose to wet down your deck; then watch the water. If the water beads on the surface of the deck, then the wood surface of your deck is effectively repelling water from intruding into the deck material. If you see the water on your deck surface absorb into the wood, then your deck needs waterproofing attention to ward off wood rot and mildew growth.
Power up.
A warm afternoon is a perfect time to power wash your deck. A thorough (and please, professional) power washing job is the first step to adequately protecting your deck surfaces. A professional power wash will remove all the accidental spills of summer (like barbeque sauce, suntan lotion, wine, etc.) and leave a clean surface behind for staining or waterproofing. But power washers are serious equipment and can cause damage if not used correctly. That's why the professionals at Designs Unlimited recommend professional service and maintenance services for your deck in Bedford NY.
Seal and protect.
When was the last time you had your wooden deck sealed and weatherproofed? If you can't remember the last time this service was performed, then it's probably time to have this done again. Weatherproofing adds years to your deck's usable lifespan and keeps the material free from water intrusion that can cause mildew, splintering, and staining.
---
The professional team at Designs Unlimited are experts in deck construction. If you have any questions pertaining to interior and exterior painting and refinishing, deck remodeling, carpentry services, shutter installation and wallpaper installation in Bedford NY, 10589 code area, Westchester NY, Somers NY, Yorktown NY, Katonah NY and Mt. Kisco NY or would like to speak to someone at Designs Unlimited about your project contact us at: (914) 276-0439